Ohio and Kentucky Business & Civil Litigation – sophisticated and driven
Our accomplished civil litigation attorneys reliably bring sophisticated plaintiff and defense strategies to serve our clients' needs, from the trial court through appellate work. Our team has won three cases at the US Supreme Court and brought home multiple wins at the Ohio Supreme Court, along with significant and numerous appellate victories in both the federal and state systems in both Ohio and Kentucky.
Our litigation team is led by Bradley Gibson and Casey Taylor, who will first analyze the facts and law on a case, and then carefully counsel clients on their options and paths to success, using aggressive and creative strategies as appropriate. One of the first things they consider is whether insurance or indemnity promises may relieve the client of the obligations in the case, and then pursue counterclaims and cross-claims to as appropriate. But always, their goal is to keep clients properly informed of their options at each stage of the dispute, and to endeavor to reach the clients goals.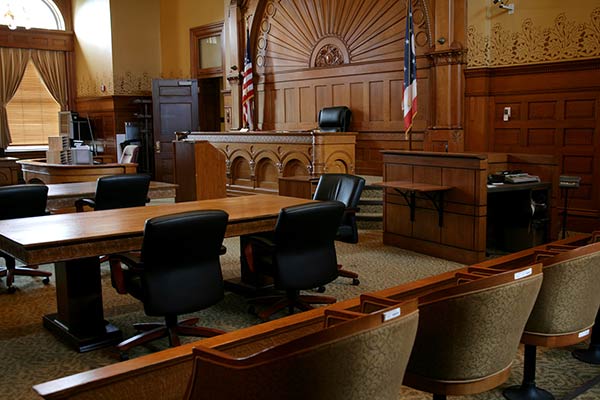 While we commonly address a broad range of commercial litigation needs, our focus tends to lie in the following areas:
Closely-held business litigation.
Our experienced business litigation team addresses with aplomb disputes over dissolution and dissociation, interpretations of LLC operating agreements and corporate buy-sell agreements, fraud, violations of non-compete agreements, and a variety of other contract and tort disputes with shareholders, members, vendors, employees and customers.
Real estate-based litigation.
Tying into the sophisticated transactional practice of Finney Law Firm and Ivy Pointe Title, our attorneys have a comprehensive understanding of real-estate based disputes, such as ownership and easement disputes, partition actions, evictions and foreclosures, landlord-tenant disputes, and fraud-based claims.
Labor and employment litigation.
From wage and hour and Family and Medical Leave Act disputes, to a variety of discrimination and harassment claims, our labor attorneys are deeply experienced in laws and procedures for handling employment claims, whether for employers or employees.
Regulatory issues.
We delight in checking the excesses of over-zealous bureaucrats and legislators as our business litigators join with our public interest team. It is gratifying to stand an errant government actor before a judge to explain their actions.
We are cognizant that clients typically don't make money in the Courtroom, but rather seek to minimize their costs, whether as defendants or plaintiffs. Thus, we work where possible to position cases for summary judgment or settlement. Moreover, we affirmatively and preemptively counsel clients on strategies designed to avoid disputes altogether, and to resolve them short of litigation where possible. We have experience with arbitration and mediation in addition to our trial and appellate accomplishments.
The other considerations we attempt to sensitize clients to when it comes to evaluating their options is what we refer to as "collateral damage" arising from litigation. Factors such as adverse publicity, dealing with the time and distraction of litigation, and the stress it can create in your own organization are frequently a surprise to clients not familiar with the vicissitudes of a courtroom confrontation.
Our litigation team has been recognized by national and regional publications for their outstanding reputation: US News and World Reports Best Law Firms, Martindale Hubbell Preeminent "AV" rating, and Cincy Leading Lawyers. Litigator Brad Gibson has been recognized as a "Rising Star" by Thompson-Reuters "Super Lawyers" rating system. Christopher P. Finney has been named Ohio "Lawyer of the Year" by Ohio Lawyers Weekly Magazine.
In addition to trial advocacy, we are experienced and sophisticated appellate litigators. We have successfully litigated three cases at the US Supreme Court, overturning unanimous decisions at the 6th Circuit Court of Appeals each time, and have won numerous cases at the Ohio Supreme Court. In addition to these two highest courts, we have successfully pursued dozens of cases at the federal and state courts of appeals (and lost a few too!).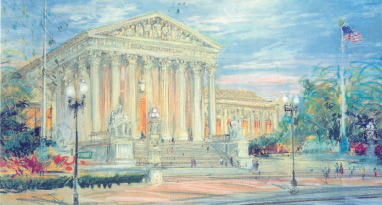 In dispute resolution issues, we focus on applying our experience to educate our clients on their options and empowering them to choose the path to the best resolution.
For an example of how we have made a difference in this area for our clients, click here.
Click the button below to see how Finney Law Firm can make a difference for you.
Business & Civil Litigation Professionals