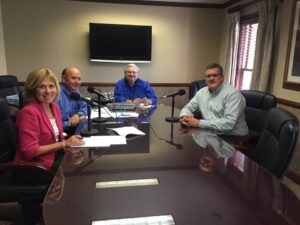 Today, Chris Finney appeared with accountants Crystal Faulkner and Tom Cooney of the Hyde Park accounting form of Cooney, Faulkner and Stevens on their WNKU radio program "CFS Radio."
Finney spoke about two years of growth and client service at the Finney Law Firm.
Faulkner and Cooney not only offer quality accounting services, but also connect through others through their community involvement, their radio program, and use of social media.
Thanks for including us!