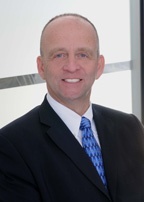 We are pleased to pass along this press release from the office of Governor John Kasich that was just posted a few minutes ago.  It tells us that our very own Curt C. Hartman — "of counsel" to this firm since its inception — is being appointed to the Hamilton County Common Pleas Court.
Mr. Hartman is an extraordinary litigator.  He primarily has handled this firm's appellate practice, including convincing the United States Supreme Court three times to accept cases of this firm, and winning each 9-0.  He also has handled numerous cases before the Ohio Supreme Court, Ohio's many appellate Courts, and 6th Circuit Court of Appeals.
"We are sad to lose such a capable litigator from our ranks," said Finney Law Firm owner Christopher P. Finney.  "But we are thrilled for the people of Hamilton County to have such a capable judge on the bench.  It is to the considerable credit of Governor Kasich that he recognized the talent of Curt Hartman and elevated him to this important position.  Congratulations to our own Curt C. Hartman!"
Mr. Hartman will be sworn in before month's end.  Stay tuned for details of the ceremony.