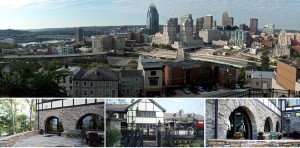 For the past two years Finney Law Firm and Ivy Pointe Title have expanded their service to clients with the addition of attorneys paralegals staff and technology.
We are pleased to enhance our service delivery with the addition of a second office in Mt. Adams. The new office has a gorgeous panoramic view of downtown, Over-the-Rhine and Northern Kentucky.
Our second location is:
1077 Celestial, Suite 10 Cincinnati
Ohio 45202
It is "Open for Business" for real estate closings depositions and confidential client conferences. Our team of transactional litigation and public interest attorneys is here to serve your legal needs … from both of our offices: Eastgate and Mt. Adams!