Sure there are a lot of pro se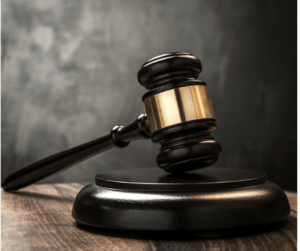 litigants — people who represent themselves in Court rather than hire an attorney — but most are in Small Claims Court or Municipal Court.
This gutsy litigant filed an original expedited action before the Ohio Supreme Court — and won!  Read the decision here.
Werner Lange circulated petitions to put an issue on the ballot restoring municipal tax reciprocity in Newton Falls, Ohio.  The Village clerk very simply jerked him around, violated her statutory obligations, and refused to place the issue on the ballot, claiming some failure to follow state law in the circulation of the petitions.
The Finney Law Firm won for citizens in the City of Maple Heights a very similar law suit last year ordering the placement on the ballot of an issue repealing the use of Red Light Cameras in the City.
It is fair to say that the Ohio Supreme Court is serious about requiring that municipalities place issues on the ballot — and promptly — when citizens have met the constitutional and statutory prerequisites for ballot access.
And congratulations to Werner Lange for standing up for himself and the citizens of Newton Falls, all 4,718 of them!