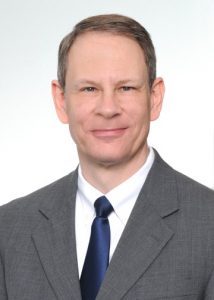 Some of you may have seen the "viral" image of a woman named Julie Briskman, who was recently photographed raising her middle finger to a presidential motorcade that passed her while she was bicycling in Virginia. Ms. Briskman was subsequently fired from her job with Akima, LLC, a private contractor that does business with the federal government.
Ms. Briskman had made the photograph in question her "profile picture" on her Facebook page. Her employer saw the photograph, and fired her for allegedly violating the company's social media policy. That policy apparently prohibited employees from posting "lewd or obscene" content on social media sites.
So, you might say, what about the First Amendment? What about freedom of speech? Didn't Ms. Briskman have the right to express her opinion of the President? How can she be fired for that?
The civil liberties that are guaranteed to us by the Bill of Rights protect us from adverse action by the government, but not by private employers. Since Akima is a private company, Ms. Briskman was not protected from termination for expressing her political opinions. If she had worked for a government agency, the answer might well have been different.
Another interesting wrinkle about the story, though, is that another employee of Akima who posted an obscene message on a social media site was
not
fired by the Company. If Ms. Briskman was treated differently than the other employee because of her gender, race, or age, she might still have grounds for legal action.
This story presents a timely reminder to employers to review and update their employee handbooks, and to make sure that they have appropriate social media policies in place. Among other things, a good social media policy will prohibit employees from causing harm to their employer in places like Facebook, Instagram, and Twitter, while also respecting the rights of employees to their privacy and opinions. Employees must also be permitted to discuss the terms and conditions of their employment with one another, without reprisal from their employers.
By the way, if you are feeling sorry for Ms. Briskman, you should know that she apparently received thousands of job offers from all across the country after the public found out what happened to her. So she apparently is going to be okay.
If you are an employer or employee who might need assistance navigating these issues, it would be wise to reach out to competent employment counsel. These matters present many potential traps for the unwary!