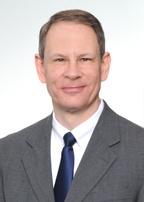 The Fair Labor Standards Act ("FLSA") is the Federal law that requires most employers to pay at least the "minimum wage" to their employees, and to pay employees 1 1/2 times their "regular" rate of pay (called "overtime pay") when they work more than 40 hours a week.
However, there is a long list of "exemptions" to the overtime requirements contained in the FLSA. In other words, various types of employees – such as outside salespeople, executives, and professionals, just to name a few – are exempt from the requirement that workers be paid overtime for working in excess of 40 hours in a week.
Since 1945, it had been the law that these "exemptions" to the overtime requirement were to be "narrowly construed." This generally meant that workers were considered to be covered by the Federal overtime law unless it was very clear that they fell within one of the listed exemptions. Doubts about whether or not a particular type of worker fell within an "exemption" would be resolved in favor of the worker, rather than the employer – i.e. such workers would not be considered "exempt," and would be entitled to overtime.
That 70-year old rule was abruptly changed earlier this month by the US Supreme Court, in a case called Encino Motorcars, LLC v. Navarro. There, in a 5 to 4 decision, the Court threw out the "narrow construction" rule that had limited the applicability of exemptions to the overtime requirement. Courts are now instructed to interpret exemptions "fairly" instead of "narrowly."
This decision will have literally enormous implications on overtime lawsuits. As a general matter, the ruling will make it more difficult for employees to prove that they fall into one of the exemptions provided by the FLSA, and thus more difficult to prove that they are owed overtime pay. In the final analysis, fewer workers than before are likely to be considered "exempt" from the overtime requirement, which could prove to be a major boon to employers.
If you have any questions about your rights or obligations under the FLSA, either as an employer or as an employee, it is critically important that you consult with a competent employment law attorney. This is an area in which it is extremely easy to make a costly mistake if you are not careful!
For more information, contact Stephen E. Imm at (513) 943-5678.