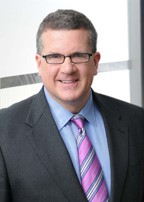 With the raging COVID-19 crisis and its economic fallout, the question that we are fielding the past few days is:
How can I get out of my contract to do "X"?
Each of the three analyses below hinges on the language of the contract.  Thus, "it depends."
Contract Contingencies
First, with respect to contracts to buy companies, real estate or other assets, consider the contingencies in the contract.  For example, read here and here for easy "exits" from Cincinnati Area Board of Realtors residential contracts for buyers.
"Force majeure" provisions
But what about leases, long-term supply contracts, employment contracts, construction contracts and other commercial contracts?
Many such contracts contain what is known as a "force majeure" provision that essentially contemplates precisely the situation in which we find ourselves today: Some unexpected exigency such as war, famine, or pandemic.
In its essence, a force majeure clause is a contract provision that excuses a party's performance under a contract when certain circumstances beyond their control arise, making performance impracticable, impossible or illegal. These clauses are common in complex commercial contracts, such as a commercial lease (and we really don't expect to actually use them).  Yet here we are and they can be a business-saving resource in determining how to proceed.
Can this provision excuse your performance and let you "get out of" a contract? Well, as you might expect your attorney to say: "it depends."  It depends on the language of the contractual provision.
Here is a sample force majeure provision from a commercial contract:
In the event a party shall be delayed or hindered in or prevented from the performance of any obligation (other than a payment obligation) required under this contract by reason of strikes, lockouts, inability to procure labor or materials, failure of power, fire or other casualty, acts of God, disease, restrictive governmental laws or regulations, riots, insurrection, terrorism, war or any other reason not within the reasonable control of such party, then the performance of such obligation shall be excused for a period of such delay, and the period for the performance of any such act shall be extended for a period equivalent to the period of such delay.
Would such a provision allow a tenant to terminate a lease? Would it allow an employer to terminate an employment contract for a term? Would it allow a manufacturer to avoid its obligations under a supply contract?
In this contractual language, we have the specific exceptions of "disease," "acts of God," and "restrictive governmental laws."   Since we have a disease that is arguably an "act of God," and government-imposed shutdowns, it would seem that there are multiple bases upon which to argue for termination.  But there could be countervailing arguments as well.  For example, payment obligations are not excused in this sample language.
Some courts have applied force majeure clauses very narrowly, meaning that the specific occurrence has to be contemplated by a force majeure provision. Thus, is the word "disease" in your force majeure clause? Well, COVID-19 would seem to fit tightly within that definition, but does it? Hamilton County, for example, as of this writing, has no reported cases, and yet tens of thousands of people have been thrown out of work because of the fear of pandemic.
Mere diminished performance or increased expenses to perform alone likely would not be a sufficient basis to excuse performance and invoke a force majeure clause.
Business Interruption Insurance
Do you have business interruption insurance that would cover the COVID-19 pandemic consequences?
If you were prescient or cautious enough to buy business interruption coverage, that usually covers only a direct physical loss such as a fire, flood or earthquake.  Some policies require that a loss be specifically designated, while other policies have no such requirement.
In the case of COVID-19, it may be tough to prove a direct physical loss but what if a workplace is contaminated and unusable due to a COVID-19 outbreak?
Possibly, business interruption coverage could be invoked if a supplier shuts down and can't supply product or parts due to COVID-19
Additional considerations
Before triggering contingencies, invoking a force majeure provision or making a claim for insurance coverage, consider the following:
Are alternative means to perform your contractual obligations.
Will the other party to the contract consider mitigation of the performance problem, such as a rent reduction or other part-performance?
Could the parties reach a mutual agreement to terminate a contract or delay performance?
Conclusion
Virtually overnight, our firm and our clients have found ourselves in the middle of single worst crisis in perhaps 100 years.  The first option should be to work towards accommodation with the other party to the contract.  Beyond that, we have the options set forth above to consider for relief in this incredibly challenging environment.
Call one of our skilled and experienced attorneys if you want to explore your legal options or pursue one of these remedies.