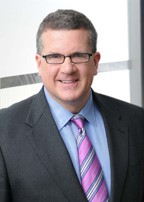 Finney Law Firm is proud to announce that Christopher P. Finney has recently become AV Preeminent Rated by Martindale-Hubbell. Martindale-Hubbell's AV rating is the highest level of professional excellence at which a lawyer can be ranked in ability and ethics, and we are thrilled that Chris has achieved this honor.

The Martindale-Hubbell Peer Review Ratings System is based on the confidential opinions of members of the Bar and the judiciary. Martindale-Hubbell representatives conduct personal interviews with other members of the Bar to discuss lawyers under review. A consensus from fifteen judges and practicing attorneys is necessary to produce a rating. In addition, confidential questionnaires are sent to lawyers and judges in the same geographic location and/or area of practice as the lawyer being rated. Members of the Bar are instructed to assess their colleague's legal ability and general ethical standards. Lawyers' ratings serve as an objective indicator of a firm's ethical standards and professional ability.
I am pleased to have reached this gold standard by this distinguished organization who has recognized lawyers for their high ethical standards and legal abilities for over a century. In an environmental where the market for legal services is highly competitive, the AV Preeminent Rating is a vital tool for prospective clients to evaluate a lawyer before engaging them for legal services.

~Chris Finney
The law firm itself received this rating back in March which provides the assurance that those needing legal services in the areas of Commercial and Residential Real Estate, Corporate Transactional, Business & Commercial Litigation, Labor & Employment Law, Small Business Solutions, Estate Planning & Administration, Public Interest Law, Bankruptcy, Personal Injury and Property Tax Valuation will receive a superior level of professional experience.
You can reach Chris Finney at 513.943.6655.