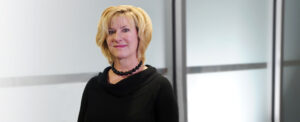 Small businesses are faced with unprecedented times with the advent of the COVID-19 pandemic.  For those that were not shuttered by state government orders, there are many struggling to determine how to adjust to the new normal.  If you were fortunate enough to have been able to take advantage of the Paycheck Protection Program to get through eight weeks of operation, that provides you with some time, albeit short, to begin to think of new and creative ways of doing business now and in the future.  Those who are agile, innovative, collaborative and amenable to change have the best chance to not only survive but thrive.
Respond with courage
Courage is not the absence of fear — it's inspiring others to move beyond it
~Nelson Mandela
Being a courageous leader is more important now than ever before.  Being willing and able to lead your employees through the fear that plagues almost everyone in our current environment is one of the keys to creating the platform from which to re-launch.  Just as a child takes his cue from his parents as to how he or she is supposed to feel and behave when they are frightened, so must small business leaders understand that their behavior at this time either creates an atmosphere of fear or one of hope.
A high emotional quotient, coupled with self-awareness each day as to how your words, body language and deeds affect your team is imperative.  Fearful people become immobilized and unable to think straight, problem solve and generate high-quality work.  But those who follow a confident, positive and encouraging leader will quickly get on board, adopt the same positivity and row the boat along with their team in the same direction to maximize successful results.  Some days it is hard to maintain an air of positivity, especially when the 24/7 news continues to paint bleak pictures both from a health and an economic standpoint.  Still, it is critical in order to explore a path forward.
Making changes
The secret of change is to focus all your energy, not on fighting the old, but on building the new
~Socrates
Here are a few things to consider on how to stand on solid footing going forward:
Review all expenses, large or small, to find areas of reduction or elimination. You would be surprised how many decisions you made years ago when times were good that no longer serve you well.  A few to consider are:  Payroll processing fees/platforms; shopping all lines of insurance through different carriers; subscriptions, associations and membership dues; office supply and equipment vendors; and evaluation of current marketing expenses and their return on investment.
Implement technology that allows for all work to be done and saved in the cloud.  Those relying on an on-site server and hard drives and backups for document production and storage are not only prone to cyber-attacks, but also are limited in the amount of work they can do remotely.
If your lease is coming up for renewal, you can save money by adopting the new way of "officing."  We have found through this crisis that employees can be very productive working remotely if 1) they are given the right technology tools; 2) they are given the opportunity to prove accountability and productivity; and 3) they utilize tools such as Microsoft Teams, Zoom and Skype to connect with their co-workers and managers on a regular basis so they do not lose sight of the teamwork approach that makes all small businesses successful.
Look at your products and services and evaluate them with a futuristic lens.  Will they be wanted and needed in the short term, the long term or at all?  Can they be revamped and repackaged?  Are there additional products and/or services will that prove more useful? Can you create new lines of business that could naturally stream from what you currently offer?
Consider opportunities with complementary businesses to explore consolidation to become stronger, more diversified and present an improved presence in your market space.
They say necessity is the mother of invention and we have seen that be true throughout the history of America.  If you continue to run your business the way it was run in the past, you may get run over by competition that was nimble and changed their processes, procedures and service offerings to what people need now, versus what they needed in the past.
Conquer fear
Keep your fears to yourself but share your courage with others
~Robert Louis Stevenson
Fear is a very powerful driver.  It is a very scary time for all of us.  But these are also defining moments.  A time for us to collaborate and retool.  Be a change agent to inspire and lead your team to newfound success!
Conclusion
If your small business needs assistance for its non-legal operations relating to cost savings, increased efficiencies and leadership strategies, contact Jane Schulte (513.727.2855).