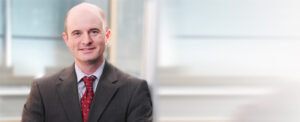 Interest in estate planning grows
The COVID-19 crisis is prompting an increasing number of people to take care of their estate plan, including reviewing and updating their existing estate plan to comply with their current wishes.  We are seeing an increased number of people thinking about having an estate plan in place in the event something should happen to them.
What does a basic estate plan include?
Estate planning can be simple or can be complex, especially during a fast moving and potentially deadly pandemic.  At a minimum, it is recommended that each individual should have:
A basic Last Will and Testament,
A general durable Power of Attorney, and
Health care directives (i.e., Health Care Power of Attorney and Living Will).
By having these minimal estate planning tools in place, the Last Will and Testament will direct the individual's wishes for the disposition of his or her assets in the event of death.  The general durable Power of Attorney allows a chosen individual to make financial decisions.  The health care directives provide the individual's wishes for medical treatment, and designate certain chosen people to make health care decisions on their behalf, and receive health care information from their physicians.
The additional option of a trust
If an individual is looking to avoid probate of assets upon his or her death, the establishment of a Trust is a beneficial tool for this purpose. Not only does a Trust instrument allow for the disposition of assets upon the death of an individual, it avoids the necessity for probate, and is effective in reducing probate administration expenses, such as attorney's fees, fiduciary fees, and court costs.
Social distancing and safe execution of documents 
Finney Law Firm, LLC is practicing a safe signing environment at both of our offices, and is working with estate planning clients to arrange for signing of estate planning documents at the client's residence upon request.
Conclusion
The experienced estate planning team at Finney Law Firm, LLC is available to assist with implementing an estate plan, and reviewing and/or amending an existing estate plan.
Our goal is to continue to fulfill the estate planning needs of our clients during this crisis.
Contact Tammy Wilson (513.943.6663) or Isaac T. Heintz (513.943.6654) for your estate planning needs.