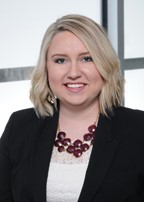 As first-year law students and many even outside of the legal community know, the "statute of frauds," codified in Ohio R.C. 1335.04, requires that any interest in land be evidenced by a writing.
Principle of Part Performance
But this general principle is not without exception. One of the more commonly referenced exceptions is part performance. Sites v. Keller, 6 Ohio St. 483, 489-490 (1834) ("Whenever an agreement has been partly performed, and the terms of it are satisfactorily found, it will be enforced notwithstanding the statute."); Shahan v. Swan, 48 Ohio St. 25, 37, 26 N.E. 222 (1891) ("[I]f the acts of part performance clearly refer to some contract in relation to the subject matter in dispute; its terms may then be established by parol.").
Other exceptions
However, lesser-known exceptions exist, as well, and are frequently neglected in the statute of frauds discussion. This has resulted in a misunderstanding among many as to the scope of the statute of frauds and when it precludes a claimed interest in land. Specifically, there are two types of equitable trusts that effectively circumvent the harsh consequences of requiring strict compliance with the statute of frauds: a constructive trust and a resulting trust.
Ohio Constructive Trust
"A constructive trust arises by operation of law against one who through any form of unconscionable conduct holds legal title to property where equity and good conscience demands that he should not hold such title." Dixon v. Smith, 119 Ohio App.3d 308, 319, 695 N.E.2d 284 (3d Dist. 1997). Where one "who, by fraud, actual or constructive, by duress or abuse of confidence, by commission of wrong, or by any form of unconscionable conduct, artifice, concealment, or questionable means . . . either has obtained or holds the legal right to property which he ought not, in equity and good conscience, hold and enjoy," equity will create a constructive trust. Ferguson v. Owens, 9 Ohio St.3d 223, 225, 459 N.E.2d 1293 (1984).
Additionally, at least one Ohio court has suggested that, "[d]espite the above cited language . . . a constructive trust may exist even where there is no evidence that the title to the property was obtained by improper means." McGrew v. Popham, 5th Dist. No. 05 CA 129, 2007-Ohio-428. ¶¶ 17-19, citing Groza-Vance v. Vance, 162 Ohio App. 3d 510, 520 (10th Dist. 2005). The creation of a constructive trust is premised upon the unjust enrichment that would result if the person holding legal title to the property were allowed to retain it. Ferguson, at 226.
Ohio Resulting Trust
The Ohio Supreme Court has also recognized "a resulting trust as one that the court of equity declares to exist where the legal estate in property is transferred or acquired by one under circumstances indicating that the beneficial interest is not intended to be enjoyed by the holder of the legal title." Univ. Hosps. of Cleveland, Inc. v. Lynch, 96 Ohio St.3d 118, 772 N.E.2d 105, 2002-Ohio-3748, at ¶ 56, citing First Natl. Bank of Cincinnati v. Tenney, 165 Ohio St. 513, 515, 138 N.E.2d 15 (1956). This concept is easily understood in the purchase-money context – "where property is transferred to one person but another pays the purchase price, the law presumes a resulting trust exists in favor of the person paying for the property." Hollon v. Abner, 1st Dist. No. C960182, 1997 Ohio App. LEXIS 3814, at *5 (Aug. 29, 1997); Perich-Varie v. Varie, 11th Dist. No. 98-T-0029, 1999 Ohio App. LEXIS 3990, at *7-*8 (Aug. 27, 1999).
For example, in the Perich-Varie case, the court found that where an individual had been making the mortgage payments on property legally held in his former in-laws' names, he had a full ownership interest in the property. This was true even though the in-laws argued that the mortgage payments were merely "rent" and even though he had only paid $12,000 of the $33,000 mortgage on the property. Perich-Varie, at * 4-5, * 10-11. To eliminate any inequity (after all, that's what a resulting trust is all about), the Eleventh District required the lower court to order that the mortgage first be satisfied so that the in-laws were not obligated under a mortgage on a property in which they had no interest. Id., at * 14.
Conclusion
As you can see, constructive and resulting trusts represent some pretty significant departures from the rigid statute of frauds in the name of "equity."  While a lot of confusion, disagreement, and, ultimately, litigation can be avoided by putting matters involving real property in writing, those who find themselves in a situation where their interest has not been reduced to writing are not necessarily without recourse if one of these equitable remedies applies.