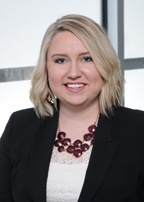 Many are surprised to learn that, if they receive a settlement or reward on a personal injury or medical malpractice claim, they are required to essentially "pay back" any party that paid medical bills on their behalf. This is called subrogation, and insurers may have both a contractual and an equitable right to it. Blue Cross & Blue Shield Mut. of Ohio v. Hrenko, 72 Ohio St. 3d 120, 647 N.E.2d 1358 (1995); Warmack v. Arnold, 195 Ohio App. 3d 760, 765 (1st Dist. 2011).
For example, if Joe gets rear-ended and suffers $10,000 worth of medical expenses (note: this is separate and apart from any property claim he may have for damage to his vehicle), $5,000 of which are paid by his auto insurance, $4,000 of which are paid by his health insurance, and $1,000 of which he pays out of pocket, Joe is required to pay his auto insurance and health insurance companies back for any amounts they paid on his behalf (here, $5,000 and $4,000 respectively).
This information often leads to a certain degree of panic to the tune of "What if I don't get any settlement or I lose my case? Do I still have to pay them back?!" The answer is no. If you haven't signed any sort of release interfering with the insurer's rights, the insurer is free to pursue payment from the at-fault party. If there is a lawsuit filed, the insurer should be put on notice of that action and can protect their own interests accordingly.
The idea is just that an insured generally cannot interfere with the insurer's right to subrogation, so any settlement ultimately needs to be approved by the insurer. See generally Chemtrol Adhesives, Inc. v. American Mfgrs. Mut. Ins. Co., 42 Ohio St. 3d 40, 537 N.E.2d 624 (1989) (explaining that where an insured releases his rights to claim injury under a settlement agreement, the subrogation rights of the insurer are effectively barred).  Perhaps the most common instance where an insurer refuses to consent to a settlement is where the settlement amount is less than what the insurer paid and, thus, would not compensate it. See, e.g., Erie Ins. Co. v. Kaltenbach, 130 Ohio App. 3d 542 (10th Dist. 1998) (requiring the insured to pay back the insurer in the full amount of the settlement where the insured accepted settlement of $4,462 despite subrogation liens totaling $5,000).
However, in many cases, insurance companies are actually willing to reduce the amount they will accept in satisfaction of their subrogation lien if it will help to inspire a settlement. This sometimes results in the injured/insured walking away with more money in his or her pocket.
Navigating the waters of insurance settlements, releases, subrogation liens, subrogation reductions, etc. can be tricky. This is where having an attorney with knowledge and experience in these matters can create immense value. Our firm has successfully handled various types of personal injury and medical malpractice claims. I would be happy to discuss with you any claims you believe you may have to determine if we can create value for you.