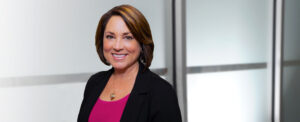 Attorney Susan Browning
In Part One of our Bankruptcy Basics series, we discussed Ohio Chapter 7 Bankruptcy, which can be read at this link. In Part Two of our series, we discuss Ohio Chapter 13 Bankruptcy.
The previous blog provided information regarding chapter 7 bankruptcy. However, chapter 7 is not necessarily the right choice in every case. What do you do when you do not qualify for chapter 7 or you might lose an unprotected asset in chapter 7?
What is chapter 13 bankruptcy?
Chapter 13 is a payback of your debt over a period of time. The debtor submits a chapter 13 plan to pay creditors a percentage of their debt. A chapter 13 debtor must have regular income in order to make monthly payments to the trustee. The trustee then distributes the funds to the creditors as directed in the plan. There are three main reasons for filing a chapter 13 bankruptcy.
First, Chapter 13 bankruptcy is designed for debtors who make enough money to pay back a percentage of their debt. If your income exceeds the median income for your household size and your reasonable and necessary expenses do not offset that income, the court determines that the amount remaining, "disposable monthly income", can be used to repay your creditors a percentage of your debt. This percentage can vary from 1% to 100% depending on each debtor's circumstances. You must have a regular source of income to file chapter 13.
Second, Chapter 13 is a tool to discharge debt and keep assets you may otherwise lose in a chapter 7 because there is too much unprotected, "non-exempt", value. In this case, over the length of your chapter 13 plan, you would pay back at least the value of what the unsecured creditors would have received in a chapter 7.
Third, there are some benefits a debtor can take advantage of in a chapter 13 that are not available in a chapter 7. If you are behind on your mortgage or car payment, you can avoid foreclosure or repossession by catching up the payments in the chapter 13. You may even be able to improve the terms of your car loan. In some cases, a debtor can get rid of a second mortgage if the value of the real estate is less than what is owed on the first mortgage. Chapter 13 debtors can catch up on debt payments that are not dischargeable such as taxes and domestic support obligations.
How long is a chapter 13?
Payments in a chapter 13 plan will last from three to five years depending on your income and/or the goal of your chapter 13 plan. If your income is below median income for your family size, you may be able to complete your Chapter 13 plan in 36 months. However, depending on what you are paying back in the Chapter 13, you may need up to 60 months to make the payments affordable. If your income is above median income for your household size, you will be required to make payments for 60 months.
 What if something happens and I cannot make my monthly payment?
Inevitably there will be changes to your financial situation during the three to five years you are paying into the chapter 13 plan. During that time period, you must notify your attorney of any changes to your financial circumstances. If there have been changes that make it difficult to make payments, your attorney will attempt to modify your chapter 13 plan. These modifications must be approved by the chapter 13 trustee, creditors, and the bankruptcy court.
What happens at the end of my Chapter 13 plan?
After you have made all your required payments into your Chapter 13 plan, the remainder of your unsecured dischargeable debts are discharged. Your car loans that were being paid through the plan will be paid off, and if you made all required payments, you should be current on your mortgage. Non-dischargeable debts, such as student loans, will remain after the bankruptcy case is over.
If you are struggling financially and would like more information about bankruptcy, please contact Susan Browning, 513.943.6650 at the Finney Law Firm for a FREE CONSULTATION.