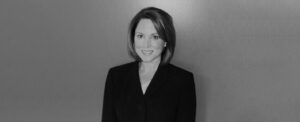 As we are all aware by now, the COVID-19 crisis has had a dramatic impact on the day-to-day workings of our lives.  It has disrupted health, employment, education, childcare, finances, transportation, etc.  So too, the judicial system did not come out unscathed.  Even the United States Supreme Court is relegated to teleconference hearings reportedly with Justice Ginsberg participating from a hospital bed.  Given that in times of economic uncertainty, such as this, many people turn to the Bankruptcy system for a fresh start, what effect will the shutdowns and re-openings have on the bankruptcy system from beginning to end?
In the last month we have seen stay at home/shelter-in-place orders in effect to slow the spread of the Coronavirus.  Many business offices deemed non-essential have been forced to shutter their doors.  At Finney Law Firm we have been considered essential from the start.  We provide a necessary service to our clients and even more so in your time of financial hardship.
Case filing and attending hearings
Understanding the current impracticality, the courts have eased the long-standing requirement that bankruptcy debtors sign their paperwork in the attorney's office.  Our lead bankruptcy attorney, Susan Cress Browning, will thoroughly review your filing with you to ensure accuracy and understanding of its contents.
However, the Southern District of Ohio Bankruptcy Court has imposed a temporary procedure allowing for remote signing.  See General Order No. 37-2.  Finally, bankruptcy cases require attendance by the debtor at a Meeting of Creditors.  These have traditionally been brief, in-person hearings.  This practice has been temporarily modified to allow for teleconference hearings.  It is expected that the in-person hearings will be revived once the Coronavirus crisis subsides.
Even though the landscape may look different during this troubling time, keep in mind that there is legal help available through Finney Law Firm and access to that assistance is more convenient than ever before.
Providing information and documentation
Once you determine bankruptcy is the right option for you, Ms. Browning will request important information and documentation.  This may be provided in numerous ways.  Our confidential questionnaire can be supplied by mail, email or fax.  It will soon be available directly on our website by simply clicking a link and inputting the data in a confidential platform.  As you gather these documents for review, Ms. Browning and her staff are readily available by phone or email to answer any questions you may have.  Our online questionnaire provides a direct link to email Ms. Browning and her staff as you are filling out the information.  You are not alone during this frightening time.
Contact us
With the current loosening of restrictions, we are available to assess your situation with greater ease and with less strain and discomfort to you, the debtor.  Bankruptcy has traditionally been an in-person, pen-to-paper field of law.  Given the state of our country, we have all had to learn to interact and communicate effectively by virtual means.  As restrictive as this seems, it has effectively created a new avenue for our clients to pursue a bankruptcy filing while carrying on with their daily lives.
At Finney Law Firm, you can participate in a FREE CONSULTATION with Susan Browning by visiting one of our two convenient locations:
Eastgate – Finney Law Firm – 4270 Ivy Pointe Blvd Suite 225, Cincinnati, OH 45245
Mt. Adams – Finney Law Firm – 1077 Celestial St #10, Cincinnati, OH 45202
We now also offer telephone and virtual FREE CONSULTATIONS.  You can schedule to speak to Susan by phone at a time convenient to you by calling 513.797.2857.  You can also choose to have a virtual meeting through one of the following platforms, Zoom, Google Meet or Microsoft Team Meetings.
Call Finney Law Firm to set a convenient consultation with Susan Browning, 513-797.2857.