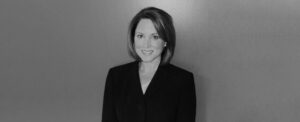 During this unprecedented age of Covid-19 you may be experiencing life changes like never before.  With quarantines, business shutdowns, layoffs, furloughs, as well as a downturn in self-employment opportunities, financial hardship is rampant.  Managing your debt may prove to be a struggle right now and it is extremely important to know what options may be available to you to guide you through this difficult period. 
Whether you find yourself unable to pay your mortgage, make rent, stay current on a car payment, make minimum credit card or medical bill payments or keep up with student loans, the suggestions below may help you to buy some time in order to make plans for the long term.  Please keep in mind that each lender, collection agency or creditor will have different guidelines on whether and how they will offer some reprieve in this time of crisis. 
Have you lost your job
?
Please contact the Ohio Department of Jobs and Family Services to determine if you qualify for unemployment compensation.  The government is offering additional compensation to those who qualify.  Make certain you get detailed information on how to apply and how often.  Information regarding unemployment insurance is available at here  or call Ohio Department of Jobs and Family Services at (877)644-6562.   
Ohioans who are unemployed as a result of the coronavirus (COVID-19) pandemic but who don't qualify for regular unemployment benefits can begin pre-registering for Pandemic Unemployment Assistance (PUA), a new federal program that covers many more categories of workers, the Ohio Department of Jobs and Family Services (ODJFS) has announced. To pre-register for PUA benefits, Ohioans should visit here and click on "Get Started Now." The benefit amount will be similar to traditional unemployment benefits, plus an additional $600 per week through July 25. The pre-registration tool will allow individuals to get in line early and pre-register their account, so that as soon as the agency has the technical ability to process their claims in May, they can log in and complete their paperwork. For those eligible, PUA benefits will be retroactive to the date they qualified, as early as February 2. The program will provide up to 39 weeks of benefits to many who historically have not qualified for unemployment benefits, such as self-employed workers, 1099 tax filers, part-time workers, and those who lack sufficient work history.  Anyone with questions should call (833) 604-0774. 
For additional family assistance please contact Ohio Department of Jobs and Family Services here. 
Are you the owner of a small business?
If you are the owner of small business you may qualify for government assistance through the CARES Act (Coronavirus Aid, Relief, and Economic Security Act): please visit these sites for assistance: here and here and learn more about the Paycheck Protection Program here. 
Do you qualify 
to receive the stimulus payment from the federal government?
Read here.
Are you Struggling to make monthly payments?
Small Business loans are offering assistance whereby the Small Business Administration will make your payment for a period of time.  These payments may not require repayment. Read here.
Contact your mortgage or automobile lender by phone or on their website if you are unable to make your regular payments.  Some lenders are offering programs to lower or skip payments that, most often, will be repaid at a later date.  Pay close attention to the terms of these agreements.  Be sure you understand how the missed payments will be caught up.  If your mortgage lender is not participating in such a program, it may benefit you to apply for a mortgage modification program.  Contact your lender by phone or visit their website for guidance on this application process. 
Are you a veteran?
Please visit the following Veteran's Administration website to get answers to your questions regarding benefits here.  
Do you need 
to discuss your debt problems with an attorney
?
If you find yourself unable to work cooperatively with your creditors it may be time to discuss your situation with a bankruptcy/debt relief attorney.  Please contact Finney Law Firm to schedule a FREE CONSULTATION with attorney Susan Browning (513.797-2857) today.  Susan offers flexible scheduling as well as phone and virtual consultations.  Finney Law Firm maintains two convenient locations in Cincinnati: Eastgate and Mt. Adams.