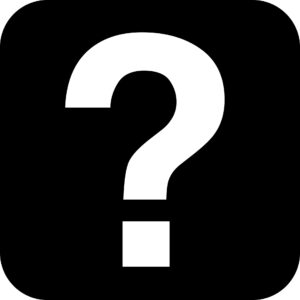 As we have written here and here, the coverage provided by title insurance is particularized to the policy issued, and that is usually tailored to the property insured.
Background
In other words, when someone wants to buy a property, the title insurance company hires a title examiner who conducts a title search of the subject property and ascertains monetary liens, easements, covenants, restrictions, and other encumbrances against that property to be insured. Then, a title insurance policy is prepared that lists as exceptions to coverage the encumbrances found to be of record. It has to be this way; an insurer simply can't insure against and over valid easements and other encumbrances.
As we have discussed previously, then, for a buyer/insured to know the quality of title he is receiving, it is not enough to obtain an Owner's Policy of Title Insurance.  Someone has to read the policy and read and understand the encumbrances excepted from coverage.
For almost all parcels in urban and suburban areas, there are some easements, and if you are not careful there could be monetary liens that need to be released. These might be subdivision (residential and commercial) covenants, reciprocal easement and maintenance agreements, utility easements (which circle every commercial and residential subdivision) and other easements and covenants.
Very occasionally, typically in a rural area with no recent development, you will find a parcel with no easements, no covenants, no restrictions, and no monetary liens, but it's a relative rarity.
My friend is buying an investment property
So, this week, a friend of mine called me.  He was helping his daughter who invests in real estate with financing a property for a "flip."  Someone else has selected another title company, and he asked me to assure that the title would be clear.
I told him, as I have advised on this blog, someone needs to review the deed, and someone needs to carefully review both the title insurance policy and the exception documents referenced therein.
So, he asked the title insurance company for a copy of the policy pro forma, or a commitment for title insurance and the exception documents.
The clueless clerk at a title company
In return, a clueless clerk at said title company sent a blank form policy, with only pre-printed Schedule B-1 exceptions. These are such standard things as taxes not yet due and payable, things a  survey would disclose, and mechanics liens. Many of these pre-printed exceptions can be deleted by means of a Title  Affidavit provided by the seller at closing, but none of them reveal the exceptions to be taken by a title examination of the specific property.
In other words a title company would be crazy to issue such a policy, as it would insure over actual title deficiencies that would create a loss to the title company to remove such restrictions or pay for any "damage" arising from their existence.
An innocent inquiry to get the real policy
Therefore, I wrote to the clueless clerk as follows:
I have reviewed the documents you sent to my client in this matter, and candidly they are not at all helpful or informative.

 A title policy is only as good as its terms, and the terms of a title policy are dependent on the exceptions to coverage set forth in Schedules B-1 and B-2.  The form you sent is just a blank form.  Now, if you are promising to issue a policy with no exceptions, except those pre-printed, that is great.  Just confirm that.  If not, we will need to (a) know exactly what the exceptions are to the policy being issued (i.e, this actual policy to this actual buyer for the purchase price for this actual property) and (b) see and read the exception documents, meaning we will need copies of them.
I thought it was pointed, but polite.
What just happened?
Her response simply stunned me:
Every policy that we issue is free of exceptions except for those that are pre-printed.

I hope this clarifies the issues laid out so we can remain on schedule.
This is amazing. Her response indicates that on every policy (not just this one) that they write, they don't bother to perform a title examination, and make no exception to coverage.
I mean this is fantastic for buyer, but not the underwriter. Every title problem magically is insured over, and a buyer is always assured they have fee simple, unencumbered, absolutely clear title in every closing.
I want some of that coverage!
Conclusion
So, I told my client: "Close"! You can't get coverage that good from me or any other title company.  That is simply amazing.
[Now, notwithstanding her promises, I look forward to seeing the language of the actual policy when it is delivered to my client, and my subsequent insistence that the title company issue precisely the coverage that had been promised. This should be fun!]
Yes, that really happened this week.