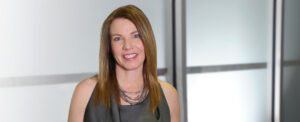 Attorney Rebecca L. Simpson
We blogged earlier this week about a new need certification safe harbor for borrowers who received PPP loans of less than $2 million.  That safe harbor was created in question 46 of the SBA's FAQ document, and it also gave further guidance to those with loans over $2 million.  Click here to read our blog about FAQ 46, the new safe harbor, and what it means for your business.
So that borrowers have time to assess their situations in light of the new guidance in FAQ 46, the SBA has now issued FAQ 47, which extends the May 14, 2020 need certification safe harbor to May 18, 2020:
Question:  An SBA interim final rule posted on May 8, 2020 provided that any borrower who applied for a PPP loan and repays the loan in full by May 14, 2020 will be deemed by SBA to have made the required certification concerning the necessity of the loan request in good faith.  Is it possible for a borrower to obtain an extension of the May 14, 2020 repayment date?
Answer:  Yes, SBA is extending the repayment date for this safe harbor to May 18, 2020, to give borrowers an opportunity to review and consider FAQ #46.  Borrowers do not need to apply for this extension.  This extension will be promptly implemented through a revision to the SBA's interim final rule providing the safe harbor.
To read more about the now extended May 14 safe harbor, click here.  If you have questions, please feel free to contact Rebecca L. Simpson at 513.797.2856