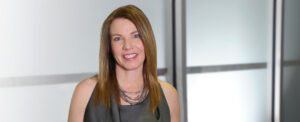 Yesterday we posted our second blog on the SBA safe harbor for those whose PPP need certification may not have been in good faith. Yesterday evening, the SBA extended that safe harbor from May 7, 2020 to May 14, 2020.
Purpose of safe harbor
Every PPP applicant was required to certify that "[c]urrent economic uncertainty makes this loan request necessary to support the ongoing operations of the Applicant."
Over the last several days, the SBA has issued guidance reminding PPP applications that this certification must have been made in good faith, and indicating that if it was not made in good faith, the PPP loan should be paid back within the safe harbor time period.
Safe harbor extended
The original deadline for the safe harbor was May 7, 2020. Late yesterday the SBA added question 43 to its PPP FAQ document extending that that deadline to May 14, 2020. Question 43, in part, reads:
SBA guidance and regulations provide that any borrower who applied for a PPP loan prior to April 24, 2020 and repays the loan in full by May 7, 2020 will be deemed by SBA to have made the required certification in good faith. Is it possible for a borrower to obtain an extension of the May 7, 2020 repayment date?
The answer to question 43 not only extends the deadline, but also indicates that the SBA will issue further guidance before May 14 on how they will determine if a borrower made the need certification in good faith:
SBA is extending the repayment date for this safe harbor to May 14, 2020. Borrowers do not need to apply for this extension. This extension will be promptly implemented through a revision to the SBA's interim final rule providing the safe harbor. SBA intends to provide additional guidance on how it will review the certification prior to May 14, 2020.
To learn more about the safe harbor
Two learn more about the need certification safe harbor, please see our two previous blogs on it by clicking here and here. If you have questions, please contact Rebecca L. Simpson or 513.797.2856.