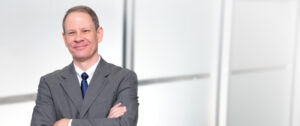 Attorney Stephen E. Imm
The COVID-19 pandemic has dramatically affected every aspect of the Nation's political, social, and economic life. It should not be surprising, then, that it has implications for employers in terms of their legal obligations to their employees.
Americans with Disabilities Act ("ADA")
One major consideration is the obligations employers have to their employees under the Americans with Disabilities Act ("ADA"). The ADA limits the inquiries an employer can normally make about an employee's medical status. So employers must be careful about asking any questions of employees related to the virus. Ordinarily, questions about medical conditions are permitted only when they are job-related, or when the employer has a reasonable belief that the employee poses a direct threat to the health and safety of themselves or others.
In practical terms, this means that you can require your employees to stay home when they are sick, and not to return until they have been symptom-free for a period of time. You may also be permitted to require proof that an employee does not have a fever. Broad, unrestricted questionnaires about medical history or status, however, can violate the ADA.
Employers can require that employees work from home during the pandemic. Note, however, that if an employee has an accommodation at the employer's facility as a result of a disability, the same accommodation may be required for the employee to work from home.
Layoffs and reduced schedules
Additionally, many employers are being forced to consider layoffs or reduced schedules during this time, due to decreased economic activity. This raises wage and hour issues. In particular, questions arise as to whether certain employees may have to be paid their full rate of pay during periods of reduced activity.
The answers to these types of questions often depend on whether or not an employee is "exempt" or "non-exempt" under the Fair Labor Standards Act, which governs minimum wage and overtime issues. Generally, an exempt employee has to be paid his or her full salary for any week in which he or she performs any work for an employer. By contrast, non-exempt employees only have to be paid when they actually work.
Also, employers are required to keep track of the hours worked by non-exempt employees. If such employees are working from home, however, the normal ways of keeping track of those hours may not work, and alternatives may have to be considered and implemented.
Conclusion
These are very challenging times for everyone, employers included. Companies should reach out to qualified employment law counsel to make sure that they are not inadvertently running afoul of any of the Nation's employment laws during this most difficult time.
Whether as an employee or an employer, for assistance with your employment law issues, please contact Stephen E. Imm at 513.943.5678.