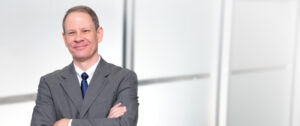 As a result of the current pandemic, millions more Americans are working from home than there were just a month ago. This significant change in circumstances presents a good opportunity for employers to review their policies when it comes to recording the hours worked by their employees, and the payment of overtime.
Remember that employees who earn at least $684 a week, and who are otherwise "exempt" from the overtime requirements of federal and state law, do not have to be paid additional wages or salary when they work more than 40 hours in a week. Keeping track of the hours these exempt employees work when they are working at home, therefore, is not important from a legal point of view.
Exempt or non-exempt?
This is a good time, however, for employers to make sure that they are correctly classifying their employees as exempt or non-exempt. If an employee is misclassified as "exempt" when he or she is not truly exempt from the overtime laws, the employer can be exposed to significant liabilities for unpaid overtime compensation and additional amounts.
For non-exempt employees, working from home creates some definite challenges when it comes to keeping track of hours worked, and making sure they are paid appropriately. All employers are required to keep accurate records of the hours worked by their non-exempt employees. Note that it is the employer's responsibility – not the employee's responsibility – to make sure that these accurate records are kept and maintained. For obvious reasons, it can be harder to keep track of an employee's hours worked when he or she is working remotely, as opposed to when he or she is working on the employer's premises.
Time-tracking policies
To make sure that employers comply with their duty to keep accurate time records, they should either have a software solution in place that keeps track of when an employee clocks in and out, or require employees to submit daily timesheets. Employees should also be reminded to clock in and out for lunch, and should be refreshed on the employer's policies regarding authorization for overtime work.
It is also a good idea to tell employees, when working from home, that they are expected to maintain the same work schedule that they had when working at the employer's physical location.
Conclusion
Whether you are an employer or an employee, if you have questions or need clarification about this complicated area of the law, please feel free to reach out to one of our employment attorneys. And stay safe!