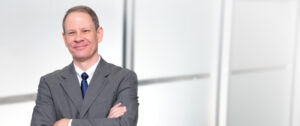 Title VII of the federal Civil Rights Act of 1964, and all individual state laws, say that employment discrimination on the basis of "sex" is unlawful. But what if an employer fires (or refuses to hire) someone because of their sexual orientation? And what about discrimination on the basis of someone's gender identity? Are these considered forms of "sex discrimination"? Are they covered by the laws that prohibit the making of employment decisions based on gender?
Federal decisions
Different courts and different states have reached different conclusions on these questions. The United States Supreme Court heard oral arguments last October of 2019 in three different cases that addressed these issues. It is expected that the Supreme Court's decisions, expected before the end of their term in June of 2020,  will provide clarity regarding the scope of the federal law – Title VII of the Civil Rights Act. Many observers believe that the Court, as currently constituted, is likely to conclude that Title VII does not prohibit discrimination on the basis of sexual orientation or gender identity, but the Court has surprised people before in its rulings on employment matters.
State decisions and statutes
Whatever the Supreme Court rulings may turn out to be, however, they will only govern lawsuits that are brought under the federal employment discrimination law. Individual states are permitted to have their own statutes concerning employment law, and are permitted to offer protections that the federal law does not provide. Several states have, in fact, passed laws specifically stating that employment discrimination based on sexual orientation or gender identity is illegal in their states.
US Supreme Court weighs in on same-sex harassment
One interesting anomaly about this is that Title VII (the federal employment discrimination law) has already been determined by the US Supreme Court to prohibit same-sex harassment. In a harassment case, unlike a typical discrimination case, the employee is not complaining about being denied or deprived of employment opportunities, but rather about the treatment he or she is receiving while on the job. The Supreme Court has also held that "gender stereotyping" is an illegal form of sex discrimination. This ruling was issued in a case where a woman was denied partnership in a firm because she was not considered "feminine enough" by the (mostly male) partners.
Conclusion
So while the upcoming Supreme Court decisions may provide some clarity regarding the issues of sexual orientation and gender identity discrimination, many complicated issues will remain. Employers and employees facing these issues simply must have competent legal counsel to guide them.
Whether as an employee or an employer, for assistance with your employment law issues, please contact Stephen E. Imm at 513.943.5678 or Matthew S. Okiishi at 513.943.6659.