Today Finney Law Firm filed a motion seeking to have Judge Ruehlman hold Cincinnati City Councilmembers Greg Landsman, PG Sittenfeld, Wendell Young, Tamaya Dennard, and Christopher Seelbach in contempt for failing to comply with his Discovery Order issued in the open meetings lawsuit filed on behalf of Mark Miller. Read the motion below or here.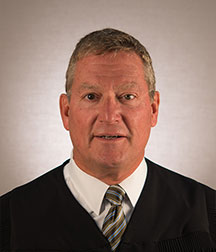 Judge Ruehlman ordered the councilmembers  to produce the emails and text messages that were requested as part of the discovery process in a lawsuit alleging violations of Ohio's Open Meetings Act. The documents were to be turned over by November 2. However, the councilmembers have failed to comply or seek a stay of the order. Meaning that they are in contempt of the Judge's Order.
Failure to comply with a judicial order disrupts the orderly administration of justice and is a serious offense. This is entirely inappropriate conduct from elected officials. We hope that Judge Ruehlman orders them to appear in person so that they can explain themselves directly to the Court.
[scribd id=392418326 key=key-0TluJGkz6oXfIbPkwqPT mode=scroll]