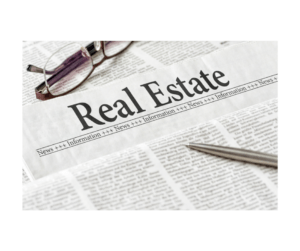 A recent Enquirer article highlighted Specific Performance as a remedy in real estate contracts. Specific Performance, as opposed to money damages, means that the judge will order the parties to a
contract to complete the contract. This is a rarely used remedy. In the case covered by the Enquirer, the seller is seeking an order from the Judge to force the buyers to go through with the sale and purchase his property.
Finney Law Firm recently represented buyers in seeking specific performance after the woman they contracted to purchase a home from informed the buyers that the she would not go through with the sale.
Our clients were beside themselves. They had hunted throughout the area for the perfect home and finally found it, negotiated and executed a contract for the home, and sold their home in reliance on that contract. Their dreams of settling into their new home were dashed in an instant.
The seller had gotten cold feet and found an attorney who suggested that there never was a valid contract because she hadn't returned the accepted contract until a few hours after the time for acceptance set forth in the contract.
After reviewing the case law we determined that the contract was a valid notwithstanding the seller's argument.
Explaining the costs and risks of litigation, we worked with our clients to weigh their options. They could walk away from the purchase and begin the house-hunt anew; they could offer more money in the hopes of warming the seller's cold feet; or they could bring suit for specific performance on the contract. As with almost every case, litigation was offered as a last resort.
Ultimately, believing that the seller would not negotiate and they could not find a comparable home, our clients decided to sue to enforce the contract.
It took thirteen months to get to summary judgment, but eventually we prevailed and Judge Nadel ordered specific performance of the contract (for the first time in his judicial career).
After Judge Nadel ordered specific performance we were able to negotiate a settlement payment for damages and attorney fees and finally close on the sale. We've never seen two people happier to sign mortgage documents.
Let us know how we can make a difference for you and your real estate needs.