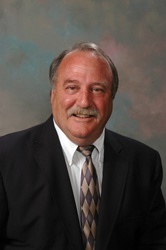 It is a common maxim that you are always liable for your own torts. Meaning, if someone is injured as the result of your own negligence, you will be liable, even when acting through a corporation or limited liability company.
A recent 12th District Court of Appeals case out of Preble County (Whitson v. One Stop Rental Tool and Party, et al. CA 2016-03-004) illustrates one major caveat to the maxim: parties to a contract can agree to hold the other party harmless for negligence, nonetheless, "contract clauses that relieve a party from its own negligence, while generally upheld, are not favored by the law and are to be strictly construed."
Richard rented a bounce house from One Stop Rental Tool and Party. While Richard was unloading the bounce house from his pickup truck, the strap he was pulling broke and Richard fell out of the truck, onto the ground, suffering serious injuries.
Richard and his wife sued One Stop alleging negligence, loss of consortium, and malicious conduct (alleging that One Stop disregarded the probability that Richard would be injured in such a manner).
The rental agreement included a Release that read in relevant portion:
I understand and acknowledge that the activity to be engaged in through my rental of an inflatable, interactive amusement device, brings with it both known and unanticipated risks to guests, my invitees, and myself. Those risks include, but are not limited to fallings, slipping, crashing, and colliding and could result in injury, illness, disease, emotional distress, death and/or property damage to myself or my guests and invitees. I voluntarily release, indemnify, hold harmless and discharge One Stop Tool Rental, Inc. from any and all liability claims, demands, actions or rights of actions, whether personal to me or to a third party which are related to[,] arise out of or are in any way connected with my rental of the unit, including those allegedly attribute[d] to negligent acts or omissions. I agree to reimburse any reasonable attorney's fees and costs which may be incurred by One Stop Rental Tool Rental, Inc. in the defense of any such liability claim, demand, action or right of action.
And a Hold Harmless Clause:
HOLD HARMLESS AGREEMENT. Customer agrees to assume the risks of, and hold Dealer harmless for, property damage and personal injuries, including death and dismemberment, caused by the equipment and/or arising out of Dealer's negligence.
Preble County Common Pleas Judge David NAbruzzo, a no nonsense judge whom we have had the pleasure of appearing before, granted summary judgment against Richard, finding that the release and hold harmless clauses barred his claims, but allowing the wife's loss of consortium claim to proceed.
The Court of Appeals noted that, "Richard did not read either document before signing them."
Business owners should take this opportunity to review your contracts to determine if a hold harmless clause or mutual release clause are necessary; and make sure that such clauses will survive being "strictly construed" by the court. For consumers, this should serve as a reminder to read and understand the contract before signing.