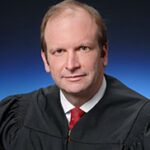 In a widely anticipated decision that will have major implications for Ohio businesses, the Ohio Supreme Court today ruled that, for purposes of property tax valuation, sale-leaseback transactions are not "arm's-length." Meaning that county auditors and boards of revision should not simply adopt the sale price in such transactions as the "true value" when valuing real estate.
Writing separately, but concurring in the judgment, Justice Pat DeWine wrote to clarify that this  same reasoning should apply when a third party purchases a property that was subject to an earlier sale-leaseback transaction, "if the initial sale does not reflect the true value of the property because for the leaseback arrangement, then neither should a subsequent sale of the same property subject to the same lease." The majority opinion leaves some question on that issue.
Today's ruling in Columbus City Schools Bd. of Edn. v. Franklin Cty. Bd. of Revision, Slip Opinion No. 2017-Ohio-7578, follows the ruling in Terraza 8, L.L.C. v. Franklin Cty. Bd. of Revision, ___ Ohio St.3d ___, 2017-Ohio-4415, ___ N.E.3d ___., clarifying that indeed, the legislature meant what it said when it amended R.C. 5713.03.
Click here to read about the Terraza 8 decision.
For more information on sale and leaseback transactions generally, click here.