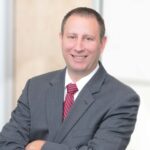 What does Ohio's Land Installment Contract Statute mean for commercial properties?
Not much, if you don't incorporate it into your contract.
Ohio's Land Installment Contract Statute, Chapter 5313 of the Ohio Revised Code, makes clear that the consumer protections apply only to the sale of residential property, and not to the sale of commercial property. Specifically, R.C. 5313.01(B) defines "Property" as "real property located in this state improved by virtue of a dwelling having been erected on the real property." Thus, if the property to be sold has not had a "dwelling" erected upon it, Chapter 5313 applies only to the extent the parties incorporate it into their contract.
In a case out of Clermont County in Ohio's 12th District Court of Appeals, a "run down mobile home" on farmland in which people lived "at least part of the time" satisfied the requirements of a "dwelling," thus implicating R.C. 5313. Marcus v. Seidner, 2011-Ohio-5592, ¶ 31 (Ct. App.). Conversely, in Johnson v. Maxwell, 51 Ohio App. 3d 137, 140, 554 N.E.2d 1370, 1373 (1988), the 9th District Court of Appeals found that R.C. 5313 did not apply to property on which there was no dwelling.
Such rulings suggest that Ohio law would allow forfeiture of all payments under a commercial land installment contract in the event of breach, no matter the amount paid or for how long such payments had been made. However, as set forth in Maxwell, "forfeiture clauses contained in land installment contracts are enforceable in Ohio, so long as the resulting benefit to the vendor is not 'extravagantly unreasonable or manifestly disproportionate to the actual damages sustained" by the vendor.'" Id., at 140 (quoting Norpac Realty Co. v. Schackne (1923), 107 Ohio St. 425, 140 N.E. 480, paragraph one of the syllabus. Thus, in commercial land installment contracts, if the parties don't include remedies that are less "extravagantly unreasonable" than forfeiture where the vendee has paid a substantial portion of the purchase price, it will be up to the judge to determine the appropriate remedy. Courts will also consider whether an increase to the value of the property since the contract was entered into would result in a windfall to the seller. "Given the wide disparity in the value of the property now and at the time appellees sold it, we refuse to disturb the trial court's attempt at achieving equity." Fannin v. Reagan, 11th Dist. Portage No. 94-P-0091, 1995 Ohio App. LEXIS 5023, at *13 (Nov. 9, 1995)
So why does this matter?
While Chapter 5313 calls for foreclosure when the buyer has paid 20% or more of the purchase price or paid for more than five years, in a commercial transaction, the parties are not bound to this restriction. Presumably, the court would use the standards of 5313 as a guideline, but there could be a scenario where the judge finds that it would be inequitable to allow forfeiture in a commercial land installment contract even where the buyer paid less than 20% of the purchase price. A properly drafted contract can allow the parties to avoid an uncertain result in the event of a breach.
Preparing to enter into a land installment contract or have questions about an existing land installment contract? Finney Law Firm can help you understand your rights and obligations and draft a contract that will work for you.