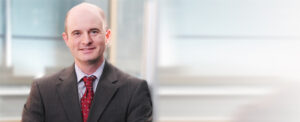 We are pleased to announce that as a part of the free Empower U adult continuing education series, Finney Law Firm attorney Isaac T. Heintz will co-present "Common Mistakes in Estate Planning" with Bill Lyon, a financial planner with  Cincinnati's The Lyon Group.
In this session, the presenters will teach the 10 common mistakes in Estate Planning.
The program will be held on Tuesday, October 13 in the Sycamore Township Trustee room, 8540 Kenwood Road, Cincinnati, Ohio 45236 from 7:00 to 8:30 PM.  You can register for the event here.