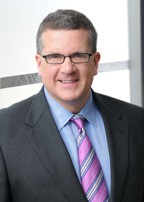 Today, Finney Law Firm and the 1851 Center for Constitutional Law filed suit in Federal District Court in Columbus, Ohio to enjoin the mandatory "stay at home" orders of the Ohio Department of Health.  Named as a Defendant in the action Dr. Amy Acton in her official capacity as Director of the Ohio Department of Health.
The Plaintiff, Tanya Rutner Hartman, owner of Gilded Social: The Fancy Occasion Shop, a Columbus bridal shop, alleges that the official orders of Dr. Acton fail to have any meaningful due process protections built in for a fair hearing to determine what is an "essential" business and can stay open while the state imposes restrictions to prevent further spread of the virus.
The case has been assigned to Chief Federal District Court Judge Algenon L. Marbley for the Southern District of Ohio, sitting in Columbus. He has ordered the State of Ohio to brief the matter by 5 PM Friday, April 17, 2020 (tomorrow) and will hold a telephonic hearing Monday at 10 AM.  He has promised a decision by Wednesday, April 22, 2020.
A copy of the Complaint is here.
The news release from the 1851 Center is here.
A Cleveland.Com story on the case is here.
For more information, contact Maurice Thompson of the 1851 Center for Constitutional law  or Christopher Finney (513.943.6655).