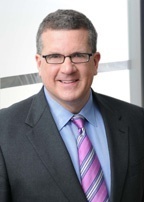 We wanted you to know that Finney Law Firm remains open for business and continues daily to fully serve our clients.  However, the COVID-19 crisis is deadly serious, and without everyone's cooperation, has the potential to endanger the lives of thousands of those we serve in Ohio and Kentucky and those we love.  Thus, we are taking aggressive and careful steps to protect you and our team in interactions with our office:
We have expanded our use of teleconferencing, e-signature, and other electronic communications to avoid person-to-person contact where it is not necessary.
Many of our attorneys and staff are now working from home where possible to limit person-to-person interactions. We have equipped our Team with laptops and other technology to assure the volume and quality of work remains the same.
We are carefully sanitizing each office daily, and conference rooms before and after each and every use.
We are asking clients not to bring children and any "extra" parties to the office.  Bring yourselves only.
If it is necessary to sign documents, we can come to your house or place of business to limit the number of persons with whom you are interacting. Let us know if you prefer this option.
Finney Law Firm wants to "Make a Difference" in your personal life and business for many years to come. In order to do that, we need to protect your health and that of our team.
Thank you for the trust you have placed in us for these many years.
Sincerely,
Christopher P.  Finney