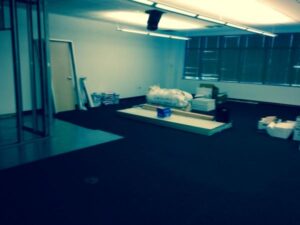 Construction on our next expansion is underway!
On Monday, October 13, the Finney Law Firm will launch Ivy Pointe Title, LLC, performing residential and commercial title, escrow and  closing services.  On that date we welcome three new employees to quickly and efficiently process your real estate purchases and loan closings.
Our title company motto is "accurate and on time, every time," and our goal is to be consistently accessible to all closing participants, and to close their transactions on time and without error.
This is our latest opportunity to expand our services to our many lender, investor, Realtor, and business clients, and is responsive to the confidence you have placed in our firm to date.
Our attorneys and staff are united in striving to "make a difference" for our clients every day.  This is one more facet — a pillar for the success of your business — in advancing that singular objective.
Thank you to everyone who has been "on board" with us in this venture.