Our client has consented to us highlighting this story as it represents an abuse of the justice system to his great detriment.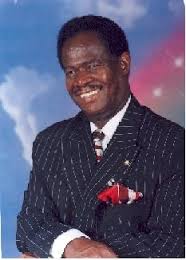 2014 Cincinnati NAACP President Ishton Morton
In January of 2014, a long-time volunteer for the Cincinnati, Ohio and national NAACP convened his first meeting as President of the Cincinnati branch of that organization, Ishton Morton.  To celebrate that occasion, Mr. Morton purchased dinner for the Board, and thus after the meeting adjourned, Board members assembled in a social gathering to congratulate their new President.
For more than a year prior to that meeting, the local Chapter was riven by a dispute where labor leader Rob Richardson, Sr., who lost a contested election for NAACP President in 2012, and his supporters, consistently protested at and disrupted local chapter Executive Committee and Membership meetings.
When those same dissidents arrived at that January meeting, Mr. Morton blocked their entrance.  Nearly a month later, these visitors filed criminal charges against Mr. Morton.  Sadly, without doing a proper investigation, Cincinnati Police filed criminal charges against Mr. Morton and the prosecutor pursued them.  At first the charges were for assault, then later they were dropped to the minor misdemeanor of disorderly conduct.  Very simply, neither charge was true.
The complaining witness was an employee of competing candidate for the Presidency, Rob Richardson, Jr.,  and the corroborating witness was his sister-in-law.  Mr. Morton, on the other hand, had nine exonerating witnesses saying the events in question simply did not happen.
Our firm was determined to "make a difference" for Mr. Morton, and to defend him against the charges.  But first, we tried to impress upon the City that their charges were misguided and unfounded.  They refused to listen, they refused to properly investigate the claim, they refused to even speak with any of our exonerating witnesses.
The trial convened in September, and took four days over three months to conclude, all before Judge Heather Russell.   From our perspective, not only was the evidence simply overwhelming in favor of the Defendant, but had the police, had the prosecutor taken the time to do their jobs, they themselves would have realized they were prosecuting an innocent man.  They chose not to.
So, we proudly defended an innocent man and on December 17th Judge Heather Russell declared the Defendant "not guilty."  The Enquirer has the story here.
In the big picture of our courtroom work, defeating the charge of a minor misdemeanor in Municipal Court is small potatoes.  But to defend the honor of an innocent man is a high calling, and we were tremendously proud to have been selected as his counsel and to vindicate his good name.
Our firm "made a difference" for Mr. Morton.