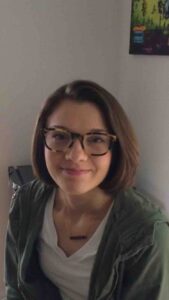 Article has been updated 7/7/16 at 10:08 PM to add new media links below:
Friday, the Finney Law Firm filed suit in Federal District Court to stop the policy, practice and procedure of the University of Cincinnati of systematically discriminating against female students in science labs, specifically by categorically and forcibly segregating them from male students.  The teacher's assistant who victimized our client said it this way:
"women shouldn't be working with men in science."
Our client is 19-year old Casey Helmicki, a double major in Neuroscience and Chemistry with hopes to attend medical school.  She was victimized not only by this clueless or malevolent Teacher's Aide, but by a University who up the chain of command refused to correct its unconstitutional and illegal policies.
She first complained to the physics professor who oversaw the class.  He insisted the segregation was in fact the policy of the University.  She then complained to the department head.  The policy did not change.  Then, the matter was reported to the Title IX office of the University.  The Title IX coordinator ratified and adopted the discrimination as the official policy of the University.  Finally, she hired counsel, and we complained to the General Counsel's office at the University.  They investigated and further ratified the discriminatory practices.
This suit is the only hope that young female students have at UC to change the unconstitutional and illegal practice of sex segregation in science labs.
We will keep you updated with each and every development in this case as it progresses.