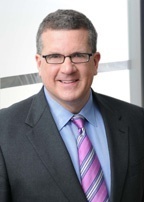 In our relentless drive to provide value to clients in commercial litigation, one immeasurably painful exercise is convincing opposing counsel and adverse parties to comply with the civil rules in producing discovery responses in a timely fashion.
In one case our firm has underway at present, we have granted two 30-day extensions of time to respond to written discovery beyond the 30-days the civil rules provide, and beyond that opposing counsel is still 10 more days late.  Opposing counsel — despite repeated promises — has refused to provide a single responsive document or answer.  We thus filed a motion to compel.
His response, in part, contained the following:

Yes, he actually told the Court that he feared "the risks associated with"… "miss[ing] a significant portion of his wife's birthday party," after already having had more than 100 days to respond to written discovery.
It's such a joy to argue these motions.  It's sublimely absurd.