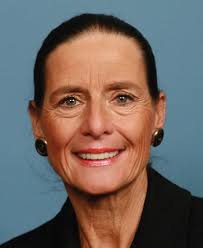 As we reported here, in June, after five years of dithering, the Federal Elections Commission finally rendered a fine against former Congressman Jean Schmidt and the Turkish Coalition of America in a case initiated by Finney Law Firm attorneys.
That FEC case addressed a violation of Federal Election law wherein the Turkish Coalition of America illegally funneled more than $650,000 in legal fees to Congressman Schmidt, then a sitting member of the House Foreign Affairs Committee.  The Turkish Coalition of America is devoted to advancing the interests of the Turkish government before U.S. government officials and the media.
Last week, the FEC released more documents relating to that investigation and finding of a violation of Federal law, including a report from staff attorneys that concluded that Schmidt's violation was willful, a conclusion that could have yielded criminal charges if adopted by the FEC.
Today, Bloomberg BNA reports on how commissioners deadlocked in reaching that conclusion, and settled on the more modest findings against Schmidt and the TCA.  Read that story here.
________
This case highlights how Finney Law Firm attorneys, through creativity, patience, persistence and an aggressive approach to the practice of law could "make a difference" for our client, and for our nation.