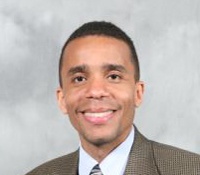 In December of 2013, the Finney Law Firm was retained by Council member Christopher Smitherman and the Smitherman for Council Campaign Committee to learn who had funded hundreds of thousands of dollars in campaign advertisements attacking Smitherman and promoting certain democratic candidates for City Council and the Mayor's office in the November, 2013 election.  We also were retained to pursue legal remedies against the wrongdoers.
Those attacking Smitherman failed to file campaign finance reports disclosing the source of their funds and their campaign expenditures.
Finney Law Firm attorney Curt Hartman has been taking the lead in this important litigation, including document discovery and the deposition of Jonathan White, who ran Cincinnatians for Jobs Now, the Committee that secretly funneled the donations and created the attack ads.  We have learned that all contributions to the committee came from the Laborer's International Union and its affiliates, run by Rob Richardson, Sr., Smitherman's  former opponent for the Cincinnati NAACP Presidency, whom he defeated.
Today , the Cincinnati Enquirer had a significant article exploring this litigation and its current status.  Read it here.
This case is moving slowly, predominantly because of delays from the OEC in Complainant's attempts to pursue discovery.  It is anticipated to continue for at least another year.